Some people have such different hobbies and preferences from others that it makes it very hard to find gifts for them. Especially if they are a kayaker. But no matter what we love them all the same.
To show that love, we buy them gifts. No matter if it's for an occasion or if it's the holiday season, or simply because you want to show them that you care and appreciate them.
But, finding a good gift for a kayaker is in no way or form even remotely easy. Kayaking is a really thrilling and therapeutic sport to be a part of.
The feel of water rushing down around you, rivers change their flow every season, and if you have the right equipment, you can get in a new adventure almost every moth with the changing flow of the river.
What to Get Gifts for Kayakers?
While looking for a gift for kayakers, you need to know about kayaking first and how it works. But we have made your job a bit easier for you by creating a list of gifts that would be useful yet thoughtful.
While kayaking needs a lot of gears, they are mostly really price, then there are some affordable gifts too if you know what they are.
This article will help you find the gift you want that will be both appropriate and inside your price range.
1. Dry Bag
Packing your essentials in a dry bag is an absolute necessity when one goes kayaking. Kayaking down the river means that you will definitely get wet.
And after getting ashore, you would definitely want to change out of the wet clothes. But without a dry bag, keeping a change of clothes dry would be impossible.
So, for your kayaker friend, gift them a set of dry bags for them to use while going kayaking.
2. Wet Shoes
Wet shoes don't actually keep your feet from getting soaked, but what they do is, keep your feet warm. There is nothing worse than having cold hands while kayaking, except for maybe having cold feet.
Make sure your kayaker friend is protected in the cold river by giving them a good pair of wet shoes. This gift will keep them warm and show them how much you care.
3. Copper Mug
Is your friend someone who likes to camp on the river side after a long day of kayaking? Then an engraved copper mug might be a great gift for them. Granted, copper mugs cannot be used to hot drinks, but they sure can enjoy a cold brew alongside the campfire.
Buy your kayaking friend this solid gift to take with them while they go kayaking and let them enjoy the quiet peace of mature alongside a crackling bonfire.
4. Rescue Rope Bag
A really important gear to have for kayakers is a rescue bag. These bags are created especially for accidents that happen while kayaking. In the strong river currents, if someone falls down, they can float away several meters in seconds.
Having a rescue bag at hand means, others can quickly throw the rope and tow the fallen towards safety. It is a very important gift for a kayaker, you can't deny that.
5. Waterproof Phone Case
Another really important and useful gift for a kayaker is a waterproof phone case. These may seem bulky and out of fashion to you, but for a kayaker, these are lifesaving. Keeping your phone with you while kayaking means you have to keep it in the wet bag, otherwise, it is bound to get wet.
But having a waterproof phone case means you can keep the on you in case of emergencies. You can use it freely without having to worry about getting it wet. A brilliant gift idea for a kayaker without a doubt.
6. Kayak Helmet
This is an important gift for kayakers who likes to paddle down fast-moving rivers with extreme currents. They love the thrill it brings them. For these kayakers out there, a kayaking helmet is of the utmost importance.
You never know what might happen in those fast-moving waters, if by any chance you fall off the boat, there will that helmet on your head which will protect you.
So, to keep your friend safe buy them a kayaking helmet as a gift this holiday season.
7. Car Rack Kayak Carrier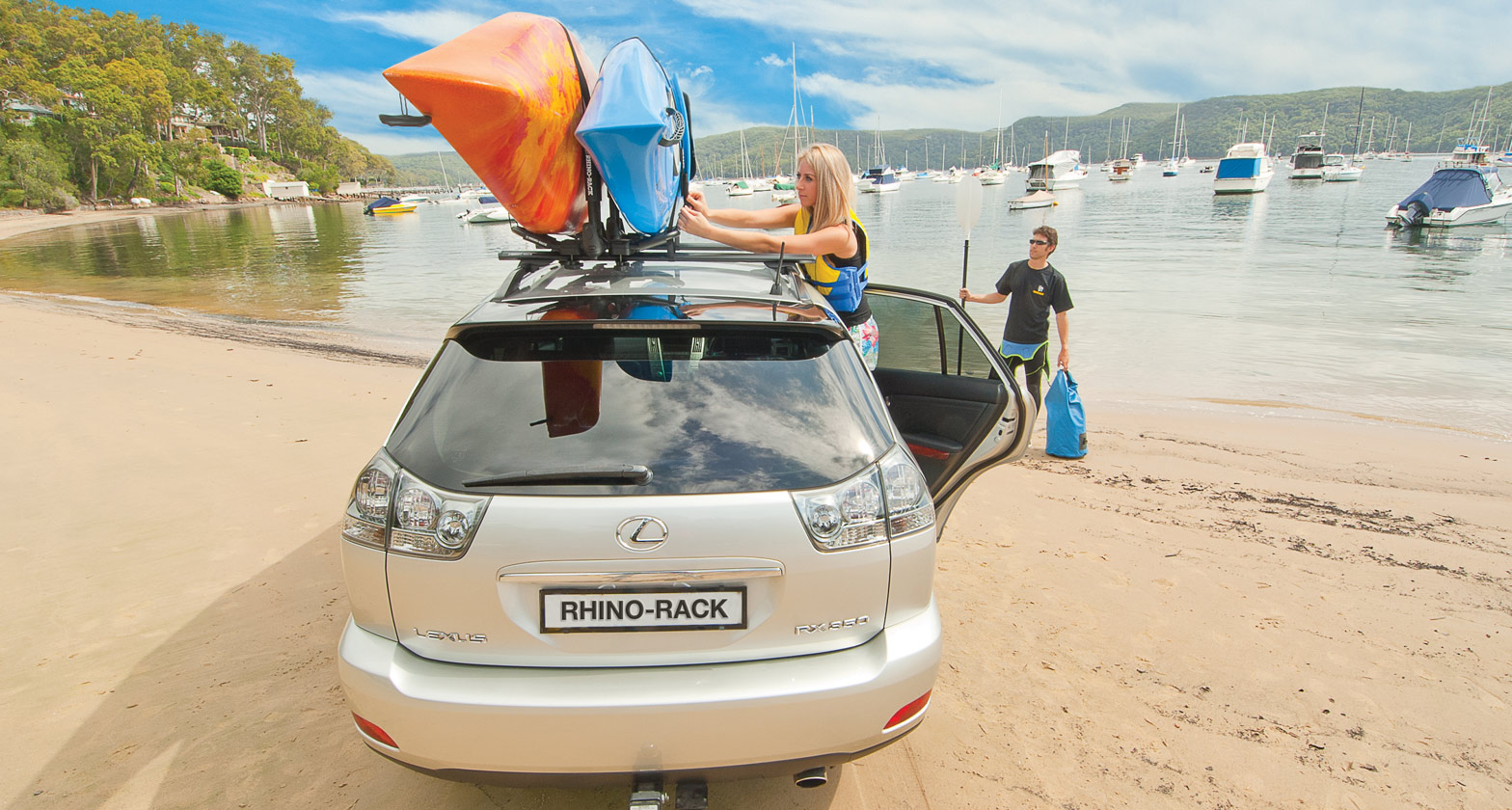 A major problem kayakers face is not having proper transformation for their boats. Even though kayak boats are smaller than any other boats out there, they are still a bother to carry to the riverside.
And if someone is a serious kayaker, you know they have a boat of their own and they definitely go from one river to another in search of a new thrill.
For those people out there, you can buy them kayak carriers for their car. This way they can carry their boat on top of the car easily. A gift that will make the kayakers life much easier.
8. Paddle Leash
Paddle leases are an important thing to have on a kayak. Because kayaking only takes one paddle. So, if you by chance lose your paddle, you're going to be in trouble in the middle of the river.
Now, losing a paddle might seem ridiculous, but it does happen. In rough waters, your paddle might slip from your hands before you know it.
To, solve this problem you can gift your kayaking friend a solid paddle leash, that way even if the paddle slips, it will be connected to the kayak.
9. Paddle
As I have said before, paddles do get lost from time to time. They even get worn down and break sometimes. And so, a paddle might be a great gift idea for a kayaker. If your friend is a serious kayaker, they can always use a new pair of paddles. It will definitely be a great and useful gift for a kayaker.
10. River Knife
Everyone who claims to be a serious kayaker should always have a river knife at hand while they go out kayaking. It is a really useful item to have in the middle of a river. It can definitely make a kayaker's life easier by helping them get out of sticky situations. A really useful gift for a kayaker if you do pick it.
11. Paddling Gloves
These fingerless gloves are not actually for keeping the hands warm. What they are used for is to keep the hands form getting blisters yet have the proper holding on a paddle. And not having blisters mean you can kayak down the river every day without any pain.
So, buy your kayaker friend a pair of paddling gloves so they can kayak every single day for as long as they want. They will definitely appreciate such an useful gift.
12. Classic Sandals
If you don't want to buy them kayaking gears specifically, you can buy them a pair of classic sandals. Wet shoes are a massive problem while someone goes kayaking. Wearing an open sandal makes sure even if your feet get wet they won't stay soaked inside your wet shoes.
Sandals will help make your feet breath better too. A really nice gift for kayakers who paddle on warmer climates.
13. Rod Holders
This gift is for all those fishermen out there who paddles out to the river and likes to sit idly with a fishing rod. But holding a fishing rod can be quite tiring as we all know. For this reason, fishing boats usually have rod holders installed. You can get on installed in your friend's kayak too, if they are into fishing.
14. Protection Buff
Wearing a separate hood, mask and scarf can be quite difficult while going out to paddle in the cold weather. One thing that can make it much easier is a protection buff. It is basically a long article of clothing that covers your neck, mouth and head altogether. It will be a great gift for a kayaker and they will surely find it very useful.
15. Paddle Saddle
Another very useful gift for a kayaker is a saddle for paddling. Paddling saddles are made specifically for rough water kayaking. It helps with having better control while sitting on them and makes sure you are comfortable as a bonus too. It will definitely a good gift for a kayaker, especially because they would never buy one for themselves.
16. Paddle Floats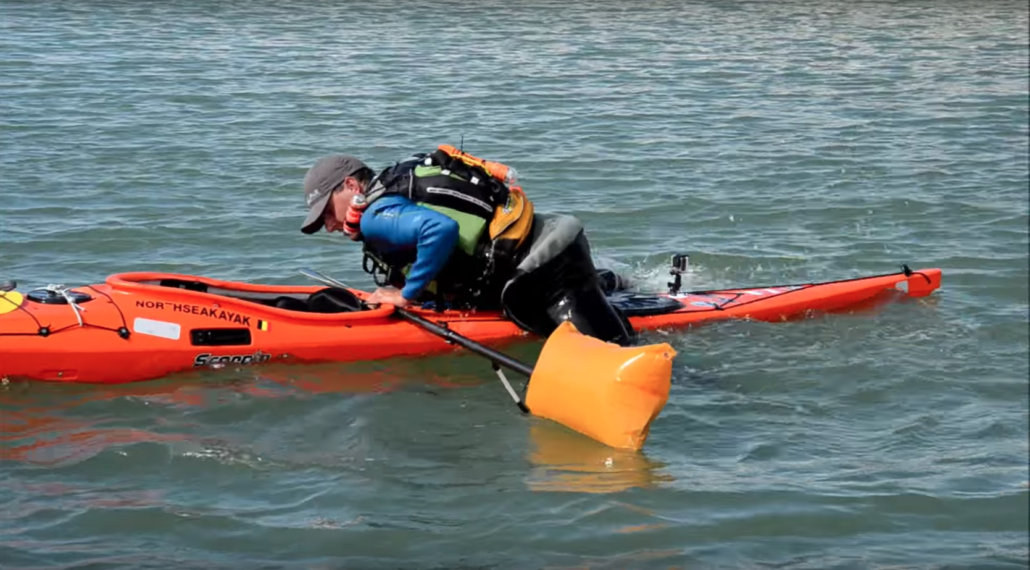 After capsizing in open water, the paddle float can be used to re-enter the kayak. It can also be used for re-entry and rolling, or for training kayak rolling. There are two main variants of paddle floats; inflatable and foam.
Inflatable variants are more popular, but need to be inflated before use. So, buy a pair for the kayaker in your life, one that you think would be more suitable for them and help them stay safe.
17. Rain Hat
In the areas where rain comes and goes in a matter of minutes, it is very important to wear a rain hat instead of a full on rain coat. Because you cannot properly kayak while is a lumpy rain coat, and if it only rains for a few minutes than putting it on and then again removing it is a hassle.
So, if that is the case, get your friend a solid rain hat to keep their head from getting wet. The rest can dry up easily enough anyway.
18. Hydration Backpack
Staying hydrated is an absolute must while going kayaking. Even though you essentially are surrounded by water, you are also exerting yourself. As a result, you sweat a lot and lose water rapidly. In this case having a hydration backpack is going to be very useful.
Your friend might not think it necessary, but you know how important it is to stay hydrated. So buy them a hydration backpack and help them stay hydrated.
19. Hand Pogies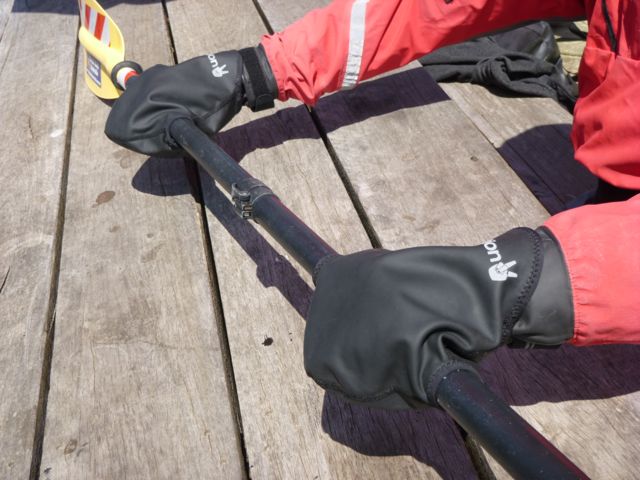 This is actually a very useful gift that will keep your hands warm while kayaking in the cold weather. It essentially goes over the paddle and you can put your hands inside it to keep it from the biting cold. A really useful gift for a kayaker who doesn't care about the weather and only focuses on kayaking.
20. Kayak Light
Some people like to kayak for a small time and some likes to row for hours. For those kayakers, days easily turn to night. No matter how experienced kayaker you are, you need to have a light if you want to stay safe at night while paddling. So, to make sure your friend stays safe at night, buy them kayak lights.
They can be easily installed and help the kayaker see their surroundings. It also proves other kayakers the warning that there is another kayaker in the river, so they can avoid collision.
21. Thermal Socks
Keeping your feet warm is one of the utmost important thing to do while kayaking in the cold weather. Warm feet can actually help save you from getting frostbite. Thermal socks come in handy in these situations. Buy your kayaker friend a pair of thermal socks to make you're their feet stays warm even in the cold river,
22. Kayak Compass
You might think how can someone get lost in a river that flows only one way. Well, trust me when I say that you can easily get lost in rivers because rivers have many twists and turns. It's really easy to lose track of direction when you are absorbed in kayaking.
To help with that, a kayak compass would be a brilliant gift. It will help the kayaker with learning their bearings and make sure they do not get lost.
23. Folding Anchor System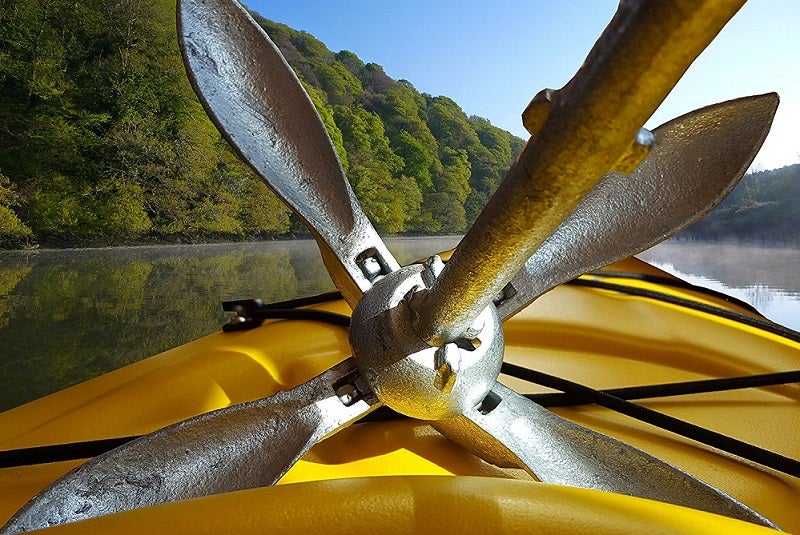 Anchors are typically big things that take up a lot of space. That cannot happen in a kayak because kayaks are typically small. For this reason, folding anchors are used to anchor a kayaking boat. You can buy your kayaker friend a folding anchor as a gift so that they can just anchor down in the middle of a river and just enjoy the nature.
24. Waterproof Bluetooth Speaker
Who doesn't like to music with them as they row down a sweet riverbank. Well maybe not everyone but a lot of people do. But they generally cannot do that while kayaking because kayaking means water gets everywhere and it tends to ruin electronics.
If your friend is a kayaker who likes to listen to music while rowing, you can buy them a waterproof Bluetooth speaker. It will be a gift that they will be thankful to you for years to come.
25. Kayak Magazine Subscription
A nice little gift for kayakers would be kayaking magazine subscriptions. If you have an idea as to what to get your kayaker friend than that is great. But if you do not, then this would be a great gift. They can get their monthly dose of kayaking and you can have a perfect gift.
26. Binoculars
The last gift on our list is a binocular. You might be thinking what would a kayaker need a binocular for? Well, let me tell you. Imagine you are slowly rowing down a serene river. On both sides of the river, all you see is beauty. In the midst of that, you suddenly see a bird from afar.
You can just take out your binocular and watch it better with it. Have you got it yet? This gift is for all those nature loving kayakers out there. If your friend is obsesses with both the nature and kayaking then it is the perfect gift for them.
In the end, it is entirely up to you in deciding what you want to buy for the Kayaker in your life. You can always buy them more big and expensive gifts, but just spending money doesn't always mean the gift can be useful. Kayakers are mostly practical and down to earth people, so, buying them superficial gifts wouldn't sit well with them.
Buy them gifts that would be useful and they would be grateful for it without a doubt. Something they would actually use while going kayaking and know you care about them enough to remember and buy them that gift.
You May Also Interested to Know:
To Know More About Awesome Gifts Visit at Wow Gift Idea