In many cases, professors are often overlooked when it comes to gift-giving. One of the most common reasons is that some people are reluctant to give their professors gifts because they are worried that they will be labeled as someone who buys gifts for professors to get better grades.
But, nonetheless, you can always find many suitable gifts for professors, and these gifts will not look suspicious but instead sweet. Doesn't matter if you hate or love your professors, you cannot deny that they are the ones who are always challenging us to be the better versions of ourselves.
What to Get Gifts for Professors?
You might think it is easy to pick a gift for a professor, think again. Because when it comes to giving gifts to professors, you have to be careful. Professors already have a lot of gifts in their office from students they have accumulated all these years of teaching.
So, make sure when you want to buy gifts for professors, that they are unique and thoughtful gifts. Follow this article to find cool gifts for professors that won't be overbearing and will be totally acceptable.
1. Student Photo Collage
This nice little thoughtful gift will show your professor that everyone in the class appreciates their time. You can gather all the students of that class around and take a good picture of everyone holding something written down that says what they like about the professor the most.
Then you can create a collage of the photos, print them out and compose the picture. Your professor will be really happy with this gift.
2. Funny Professor You Should Be Taking Notes T-shirt
This is an annoyance for many professors-students who can talk when they try to teach. With this shirt, they can solve this common problem. The front of the shirt says "If I'm talking, you should take notes". Your professor can wear it in class to remind students.
3. Edible Gift Set
The professor's job is pretty hard, which may put them under a lot of pressure. To solve this problem, you can set it as an emergency warehouse. Just fill a small box with coffee, tea, chocolate and candies, and other sweets. When they need to rest, they can snatch something from the emergency.
4. Desk Organizer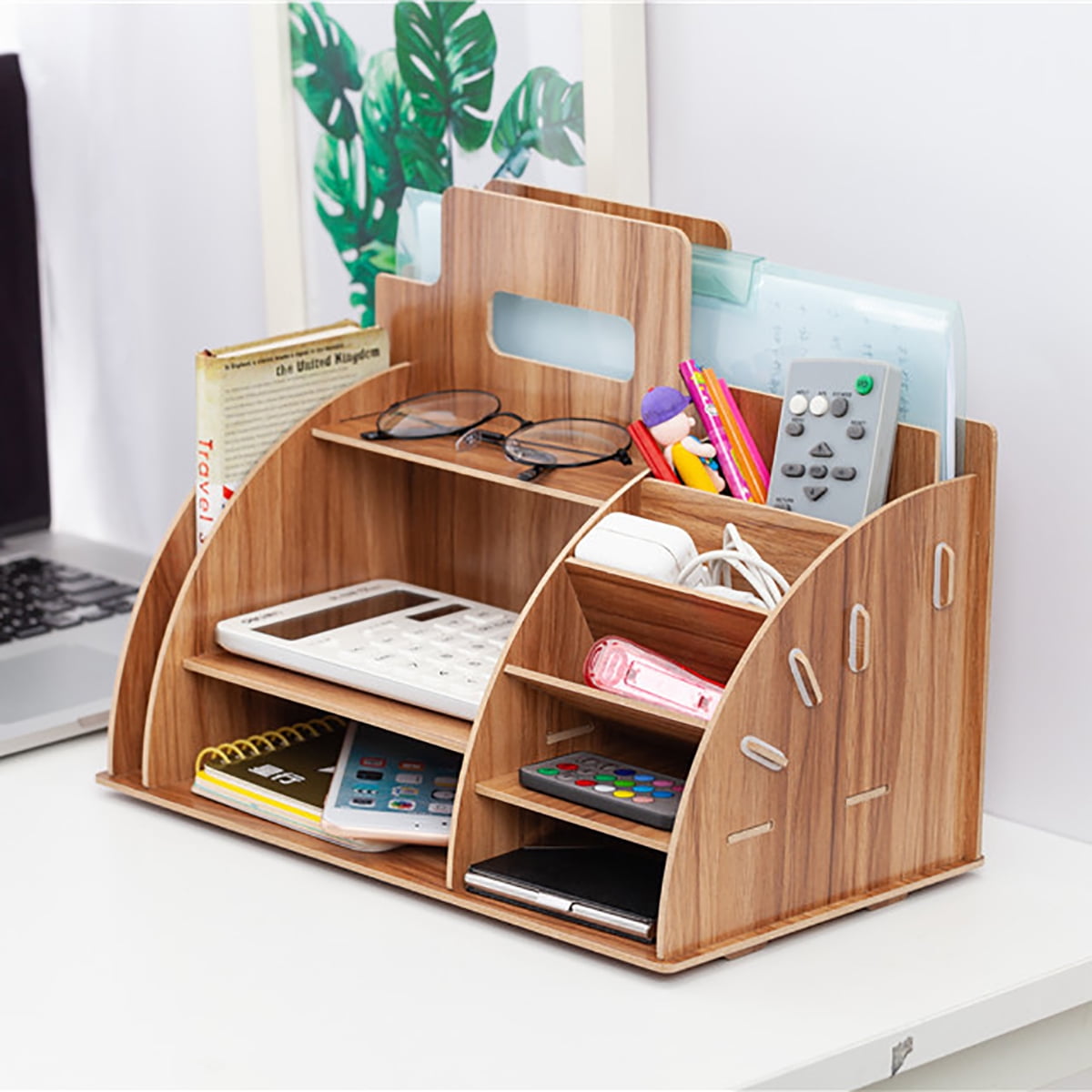 Many professors' desks are messy and messy. This can make it difficult for them to find writing stationery, folders and other things they might need.
Using a desk organizer, they can ensure that their belongings are organized so that the desk is kept tidy. You will find many different types of desk organizers, so you can find a style that suits your professor perfectly.
5. Water Bottle with Pens Inside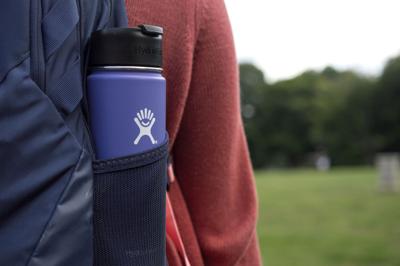 Many professors like to carry a water bottle with them, and definitely need a few pens in the classroom. With this gift, they will be able to have both gifts at the same time.
You can buy them a new water bottle that can be used and fill it with some pens or pencils. This is a practical gift they can definitely use in teaching.
6. Herb Planters
Aromatic herbs are not only a good thing for your professor, but can also be used in their meals. You can buy the professor an herbal plant (such as basil or oregano) and attach a short note to it to thank them for their hard work. A nice and sweet gift for your professor.
7. Read the Syllabus Mug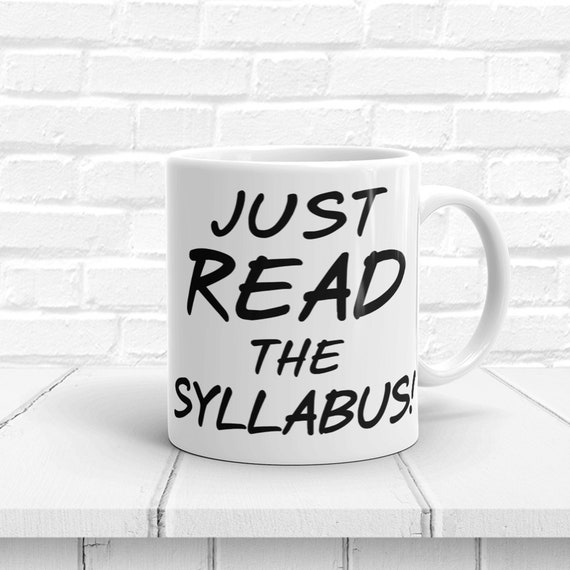 This is something that almost every professor hates-the questions that have been answered in the syllabus must be answered. With this interesting cup, they can use it to answer this common question. This is not only a fun gift, but they can take coffee or tea with them. In class too if they want.
8. Pen Holders
Most professor has their desks generally covered by paper and pens. This will only make it look like a mess, but it will make it difficult for them to find things. However, with a pen holder, they can better organize their desks. In this way, they can quickly grasp writing utensils when necessary.
9. Gift Cards
Almost everyone, including professors, likes gift cards. If you know what your professor likes, you can give them a gift card to meet their needs. You can also take the general route and provide them with gift cards to coffee shops or office supply stores.
10. Periodic Table Coaster
This gift is very suitable for professors who like science. These coasters depict the periodic table of elements with carved wood elements. These coasters will not only look good on the table; they are definitely a topic.
Even better, they are large enough to hold all different types of cups, so they will spill on the cups or be difficult to balance.
11. You Should Be Taking Notes Shirt
This is an annoyance for many professors-students who can talk when they try to teach. With this shirt, they can solve this common problem. The front of the shirt says "If I'm talking, you should take notes". Your professor can wear it in class to remind students.
12. Custom Stamp
This unique gift can make it more interesting for your professor to grade essays and add encouraging notes for students. You can create personalized stamps for professors to use in their papers. This can include their names and good things that can be stamped on paper such as "Great Job!"
13. Leather Briefcase
Some professors like to carry briefcases with them. If you find that your professor is willing, then sending a new briefcase may be a generous gift.
In this way, they can carry files and other important content with them without problems and styles. Although this may be a bit expensive, it is a thoughtful gift that will surely surprise them.
14. Notebook Tote Bag
If you find that your professors tend to carry their papers and other necessary items with you, this tote bag might be great. It uses a synthetic notebook design to help them move more easily on campus and prevent them from carrying heavy things by themselves.
15. Hot Chocolate Mix
If you are looking for a DIY gift for your professor, you can make this hot chocolate mixture. For this, fill a mason jar with the ingredients needed for several cups of chocolate.
You can start with the first layer of cocoa powder, then mini marshmallows, and then crush them into mints. You can add as many layers as you want so that your professor can make the perfect hot chocolate cup.
16. Cookie Basket
A cookie basket will surely surprise your professor! You can make your own cookie and put it in a basket or delicate plate. You can also choose to fill the basket with things for making cookies, such as spatulas, bowls, and cookie mixes. Thank you, your professor will be able to make and enjoy these delicious dishes.
17. Terrarium
A nice gift you can give the professor is a glass container terrarium. This is not only a unique gift; it will also add a touch of beauty to their desks. You can spend some time making your own terrarium on their desk, or buy one at your local garden center. This cheap gift will definitely help them fulfill their busy day.
18. Stationery Kit
A stationery bag is a thoughtful gift for your professor at any given time. You can buy some pens, pencils and a fine paper for the professor. You can even buy some monogram items into their suits so that their gifts will be more personalized. The kit will be an interesting way for them to take notes.
19. Starbucks Gift Cards
This next item on our list of gifts for professors is for all those professors out there who are coffee lovers. A Starbucks gift card is the perfect gift for them. They can enjoy their favorite coffee without having to worry about paying for once at least.
20. Laptop Carrying Bag
If you don't mind spending a little money on the professor, then the laptop bag may be just the gift you need. Most professors need to carry a laptop with them, but doing so can be tedious.
With a laptop bag, they can carry the device safely and easily. Even better, these bags come in many styles, so you can find a bag that fits your professor's taste.
21. Cozy Sleepers
Walking around for a long day may hurt your feet. You can use a pair of slippers to help the professor reduce stress after class or at home. You will find many unique styles that you can buy, so you can choose the style that best suits your professor.
22. Fancy Pen
Many professors like to write and can easily jot down notes or cards with a pen (such as a calligraphy pen). Although this may be a bit expensive, you can be sure it will work well. You will find that you can buy a variety of styles and colors from the professor.
23. Donation in Honour of the Professor
If you are looking for a unique and creative gift for your professor, you can try it. Rather than giving gifts, it is better to give them an organization moved by the professor or the university where they work to commend them.
24. Bookends
The professor's office is full of books. This not only makes things a mess but also makes it difficult for them to find what they need. You can give your professor some bookends to help you. You will find a variety of unique designs, so you can find a pair that your professor will like.
25. Paperweight
If you have visited the professor's office, you may see tall paper piles everywhere. If there is wind passing through, or they accidentally hit a pile of paper, they may end up flying all the objects everywhere. Using paperweights, they can help keep things organized, but in novel ways.
26. Sticky Notes
Every professor needs a pair of sticky notes, whether for taking notes or for marking homework and practice papers. A professor without sticky notes is like a professor without coffee.
Lost, tired, and ready to give up. With the help of these convenient sticky notes, help them spread anger to future students. There is also a Freud version.
27. Periodic Table Cutting Board
For any professor who likes science and cooking, this kitchen tool is a perfect gift idea. This bamboo cutting board has been pre-oiled for durability. Whether on duty or on display, this exquisite laser engraved cutting board.
Bamboo is stronger than hardwood, easier to use on kitchen knives, and more sustainably harvested than traditional hardwood.
28. Desk Cup Holder
Some professors' desks may be too cluttered that it is actually impossible to put anything on them. This very useful desk cup holder can provide more space for your professor. Just fix the stand to the edge of the table! A safe and secure place to store their cups.
29. Worst Test Answers Book
After being a teacher for decades, you think you have finished reading it. All interesting exam answers, mistakes and general epics have failed. This funny failure book makes your professor laugh.
If you fail an exam covering a range of different topics, you will definitely forget the interesting answers you gave them in the past.
30. Infuser Water Bottle
Staying hydrated is the key to a healthy lifestyle. From the perspective of increasing fat burning and weight loss, improving mood, immune and digestive systems, rejuvenating, and increasing energy levels, the benefits of drinking more water are numerous and well documented, but they are often overlooked.
Control your hydration and create your own natural fruits, vegetables, and herbs based on refreshing detox infused water.
31. Wireless Presenter Remote
There is nothing more boring than watching a professor stick to the PC in the classroom. Without a wireless remote, they would actually have to stand next to the computer and click the mouse for each new slide. This convenient universal wireless demonstrator with LED indicators can help them transform their teaching methods.
32. Mug Warmer
When teaching and giving lectures, I often forget things, such as drinking coffee. Don't let the professor's drink get cold again with this impressive desktop thermos cup. The portable device is suitable for any desk and can heat any cups, cups (and their contents) placed on it.
33. Chemistry Set Spice Rack
If your chemistry professors are known for getting through difficult times in the classroom, then why not put them on this awesome spice shelf with a chemistry theme.
Including 14 clearly marked containers of spices, such as salt, mustard, chili, and chili powder, this spice rack will surely enjoy the food with your professor.
If you think the whole spice rack is too much, then you can buy salt and pepper shakers.
34. Bonsai Tree
Professors are very well known for their boring desks and offices filled with books, papers and reports. This lovely authentic Japanese small bonsai tree comes with a handmade bowl to add lustre to the professor's table.
This miniature tree requires little maintenance and can be used in the same bowl for many years, making it the perfect desk decoration.
35. DNA Bowtie
Almost everyone knows a professor who wears a bow tie to class and lecture. This extraordinary DNA-themed bow tie adds interest to the bow tie series. This bow tie has coloured patterns of DNA molecules, test tubes and microscopes on a black background, which is bound to cause some disgust.
36. Math Clock
Does your professor's office look a bit boring? This very challenging math popular quiz clock made their office a topic in the class. The clock has 12 different unique equations per hour, which will surely challenge their thinking math and keep their brains healthy.
37. Pencil Pack
Have you ever borrowed a pencil from a professor and forgot to return it to him? Use this set of 150 pre-sharpened HB pencils to pay your debts 150 times. Each pencil is pre-sharpened and equipped with a smudge-free eraser at the end. A pile of pencils this big, they can last a whole year!
38. Einstein Eraser
Believe it or not, professors still make mistakes! This beautifully carved Albert Einstein eraser can help them eliminate mistakes. Sold in individual packages, they are also made into exquisite desk decorations, making them feel like Albert Einstein himself is looking at them.
39. Globe
This last gift on our list of gifts for professors is a globe. A globe is a very classic thing to put on top of any teacher's desk, and it will definitely make their room more sophisticated. A nice gift for your professor that they can use to adorn their desk.
Final Thoughts
In the end, whatever you decide to buy as a gift for your professor, just make sure they are sweet and thoughtful. If you have a cool and casual relationship with your professor, you can buy them cool gifts too. Buying gifts for professors isn't really that hard if you have a proper guideline to follow.
Meta Description: Professors help us through our university years with determination and a helping hand. So, it is very common for students to buy gifts for professors. Follow this article to know what should be the perfect gift for your professor.
You May Also Interested to Know:
To Get the More Awesome Gift Ideas Visit Wow Gift Idea